Current Projects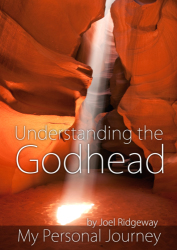 New Book Project - "Understanding the Godhead"
There are so many conflicting ideas about who God is...What is the truth?
Over 6 years in the making, because of popular demand and by the providence of God, this book is now ready to be published.
It is my personal journey which the Lord lead on, to discover the truth about God. From a staunch anti-trinitarian to a confirmed believer in the Eternal Heavenly Trio, Father, Son and Holy Spirit.
It's my prayer that this book will help you in your journey and give you a clear understanding of who God is.

Eastward Music Camp
Do you enjoy playing music or singing for God's glory? Are you interested in being part of a Christian music film production?
Music Camp is a two week event for young people ages 12 - 30. They will receive training from skilled musicians, good fellowship and gain the experience of a live music video production.
Revealer Films is excited to be involved in this project run by Emmanuel Higgins and the Eastward Team. For more informtion about the camp visit www.mus.camp